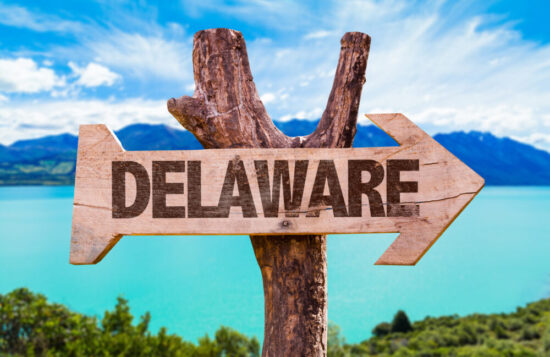 Have you noticed the price of gas and groceries and … well, just about everything, lately? Of course you have. So, like many other people, you're probably thinking about ways that you could make some extra money. There are lots of great side gigs that you can do from almost anywhere. However, there are also certain gigs that are more common, better, or higher-paying in particular states. For example, let's talk about the best side hustles in Delaware.
Where Are The Best Remote / Flexible Jobs in Delaware?
If you're looking for a side job, then you probably want flexibility. You might want to work remotely, for example. Or perhaps you want some flexibility around your schedule. We checked FlexJobs for the best companies in Delaware that offer this kind of flexibility. 
Almost all of them, unsurprisingly, are located in Wilmington. It's the state's largest city, so that makes a lot of sense. Neward, Delaware also offers a lot of these jobs. You'll find some additional good companies for remote work headquartered in Claymont and Dover. Remember that you don't necessarily have to live in these Delaware locations to work in these jobs, as many of there are flexible in terms of on-site hours.
Delaware Companies Offering Flexibility
So what kinds of jobs are these companies offering? Here are a few of the companies on that list:
Rocket.Chat, which is a computer software company
Empire Flippers, which is company for buying, selling, and investing in websites
AAA, which most people know of because they help with car insurance but they also have other insurance as well
Canopy Servicing, which is a remote-first financial technology startup
These companies aren't necessarily hiring part-time or flexible jobs right at this very moment, although they might be. The point here is that you can find lots of great jobs across different industries for people with different skill sets and education levels all offering flexible work from Delaware.
Best Side Hustles in Delaware
There are so many great side hustle jobs that you can do in just about every state. Start an Etsy store, blog, or Zoom workshop, for example. Become a part-time caregiver to children, the elderly, or pets. However, each state has its own jobs that are unique and particular to that state. Here are some of the best side hustles in Delaware.
Summer Jobs in Delaware
Do you want to make some extra cash right now without making a long-term commitment to a company? If so, then it's time to look into summer jobs. Many of these are directed towards teens and young adults who are out of school for the summer. However, you can typically apply at any age. Examples of summer jobs that Delaware companies are advertising for right now include:
Summer Camp Counselor. These are usually teen jobs, although they don't have to be. Check with summer camps to see if they have other positions available as well. They might have something in administration, fundraising, website development, cooking, and more. There are lots of Delaware summer camps … and look nearby at places like the Catskills, too.
Lifeguard and Other Pool Jobs. Delaware pools open for the summer and people enjoy them a lot before the temperatures cool down again. Think about jobs like this when you're trying to find a side hustle that only lasts for a few months.
Summer School and Tutoring. This time of year can be a great opportunity if you're a teacher. You can, of course, look for jobs available through schools. However, consider offering your own tutoring and classes. If you find the right niche for Delaware students on school break, you could do really well for yourself.
Country Club Jobs. There are lots of different types of jobs at Delaware's country clubs. Many of them include summer positions.
Other Great Delaware Part-Time Jobs
Here are some of the other part-time jobs that are good to look for in the state of Delaware, as listed recently on Indeed:
Warehouse and Packing Jobs. There are lots of these job opportunities in the state, including jobs through Amazon. 
Delivery Drivers. Of course, these are needed in just about every state. However, if you look at part-time jobs on Indeed for different states, you might notice that there are particularly a lot listed in Delaware.
Receptionist. There are a surprising number of receptionist jobs listed part-time in the state. Is this something that you think you might enjoy?
Nurses, CNAs, and medical caregivers. There are a lot of positions available for part-time work in this sector, particularly if you have training.
Apple Re-Seller. Apple has listed this as a job that requires only a high school diploma. This shows that there are a range of different types of side hustles in Delaware. The best one for you depends on your particular situation.
What Makes Delaware Part-Time Jobs Different?
As you might have noticed, there are many different best side hustles in Delaware. You can do some of them without any education. However, what makes Delaware different from many other states is the number of part-time jobs available for educated, specialized individuals. There are a lot of opportunities in tech, finance, and health care. Therefore, you have the potential to earn a decent amount of money in a paid part-time job in the state.
In many states, if you're educated and can specialize in something, it's best to start your own side hustle. In other words, it's best to start your own part-time business. However, Delaware already has a lot of opportunities for you that might mean that this isn't necessary. Explore all of your options and figure out what's best for you.
Read More:
Come back to what you love! Dollardig.com is the most reliable cash-back site on the web.  Just sign up, click, shop, and get full cashback!
Kathryn Vercillo is a professional writer who loves to live a balanced life. She appreciates a good work-life balance. She enjoys balance in her relationships and has worked hard to learn how to balance her finances to allow for a balanced life overall. Although she's only blonde some of the time, she's always striving for total balance. She's excited to share what she's learned with you and to discover more together along the way.
!function(f,b,e,v,n,t,s){if(f.fbq)return;n=f.fbq=function(){n.callMethod?
n.callMethod.apply(n,arguments):n.queue.push(arguments)};if(!f._fbq)f._fbq=n;
n.push=n;n.loaded=!0;n.version='2.0′;n.queue=[];t=b.createElement(e);t.async=!0;
t.src=v;s=b.getElementsByTagName(e)[0];s.parentNode.insertBefore(t,s)}(window,
document,'script','https://connect.facebook.net/en_US/fbevents.js');
fbq('init', '2066591596962733');
fbq('track', "PageView");



Source link