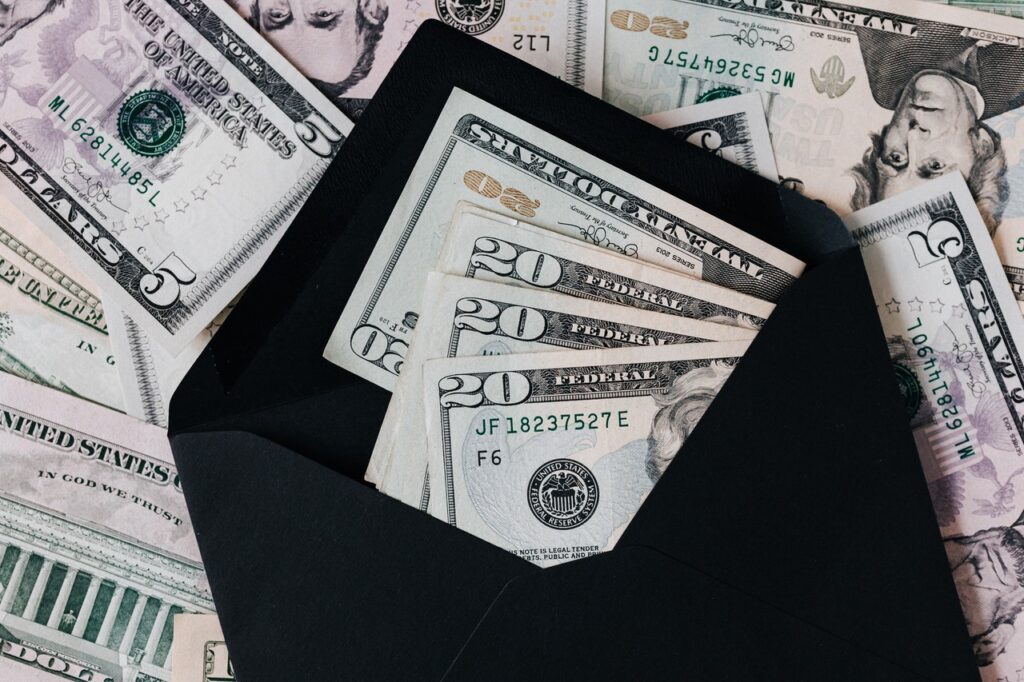 Are you looking for ways to earn some extra dollars a day? Well, who isn't? Today's world seems to be getting more and more expensive. It's smart to earn some extra cash to pay for your bills or other expenses. Even if it's just $20 a day, that adds up to $140 a week and $560 a month if you do it regularly!
Thanks to the existence of countless online earning websites, you can learn how to make $20 a day consistently on top of your other income. With the help of a few legit websites, you'll be making some extra cash in no time. If you're lucky (and motivated), you can even earn more than 20 a day on the side.
The internet offers a variety of ways to earn money without breaking a sweat. But, unfortunately, there are also tons of scams and fraudsters out there, waiting to fool you with fake promises and gifts. It's important to do your homework to find genuine and trusted websites to make extra cash successfully. 
Let's look at some perks of making money online, before getting into how to make 20 a day consistently (or more!).
Why Make Money Online? 
Even if you have a standard well-paying job, there is no harm in earning a few extra dollars from the comfort of your home.
However, online earning is not always easy and isn't everyone's cup of tea. It helps if you're consistent and patient enough to reap the fruits of your efforts. 
Online money-making websites have become so ubiquitous recently that more people are starting to get interested. The ideal method depends on whether you just need to earn some cash instantly as a one-time thing, or whether you are looking to build a long-term earning option. 
Gen Z in particular is looking for more freedom and flexibility when it comes to working. Working online provides the perfect option!
Whatever future goals you have, remember to always stick to legit sites and build a good reputation with your clients. 
How to Make $20 a Day Consistently: 5 Ideas
Let us look at the list of some legitimate ideas and websites that you can use to crack the case of how to make 20 a day online!
1. Online Surveys 
Taking online surveys and earning some cash sounds like an easy way to make money online without much effort. However, that isn't always the case. Well, you may not have to take surveys always, but at times to earn points for searching the web or watching a video. It sounds interesting, right? 
We have picked the two most well-known online earning survey websites for your reference. Both are legitimate sites and have the best earning potential!
Swagbucks 
These online survey sites pay you gift cards and cash for filling survey forms. They even offer you a $5 registration bonus and a safe platform for teens or adults to earn extra pocket money. 
They offer different online activities to earn points, such as watching videos, searching the web, taking daily polls, taking online surveys, and many more. 
This loyalty program website grants you points and gift cards for the efforts you show regularly.
The Swagbucks members can choose to cash out their rewards in the form of gift cards or money in their PayPal account. You can choose gift cards to your favorite online shopping sites like Amazon or Walmart. 
If you're looking to earn money consistently with Swagbucks, make them a part of your daily routine. Watch some videos over a cup of coffee or fill out an easy survey form while you watch TV to earn some attractive SB points! 
Recommended: Get Paid to Watch Ads
Survey Junkie 
Similar to Swagbucks, Survey Junkie lets users fill out forms and share opinions online. Each survey you take is worth a certain amount of points.
These points can either be redeemed as cash or gift cards, depending on your preference. 
This is an entirely legit site where you earn points for the surveys you fill compared to other survey sites.
Survey Junkie has over 27,000 reviews on Trustpilot and it has a rating of 4.5 stars.
Recommended: Best Survey Sites for Extra Cash
2. Food Delivery 
If you want to try something fun and productive, try delivering food for people! With Doordash, a food delivery app, you can be a door dasher and deliver food around your local area. 
It may sound a bit tiring to drive back and forth between restaurants and customers, but you can earn great tips for your efforts!
Depending on the estimated duration and distance, you may earn $10+ per delivery before tips. Also, if you are ready to travel a longer distance, you will earn more. 
Recommended: Best Delivery Apps to Make Extra Cash
3. Earn Money by Shopping 
Yes, you heard that right! If you spend the majority of your time scrolling through shopping apps, then you might as well get paid for any purchases you make. There are a few sites that help you earn cash back from your shopping habits! 
One of the top shopping cash-back apps is Ibotta, where you can earn cash back on your everyday purchases. You can acquire the cash back whether you're shopping in person at retail shops or shopping online! 
Rakuten is another one of the largest and most commonly used cashback sites currently. Apart from earning cashback, Rakuten also offers you promo codes and additional discounts that you can avail yourself of at any time. 
Check out 7 of the best cash back apps here!
4. Freelancing 
Having a side gig has become a way of life for many, and for good reason! If you are a full-time analyst or IT professional, for instance, but still want to showcase your skills as a yoga instructor, you can always opt for freelancing. You can also freelance full-time if you build up enough clients!
A few of the best online sites for freelancers are Fiverr, Upwork, Toptal, Guru, and many more. If you are looking to showcase your skills and earn some great money out of them, check out these highly professional freelancing sites. 
5. Other Apps & Sites to Earn Money 
There are so many other sites offering opportunities to make 20 a day or more. Here's just a short list of some we haven't mentioned yet! 
TaskRabbit 
Decluttr 
Trunow 
Instacart
Etsy 
Gazelle 
In fact, there are so many other methods that we wrote about 114+ side hustle ideas that will definitely help you figure out how to make $20 a day if the ideas above don't click. Check it out!
So Many Ways to Earn $20 a Day!
There are tons of options available online, using which you can earn $20 or more per day. However, the catch is that you need to invest your time and energy in legit and professional sites.  
Earning some extra cash with your regular day job is an exceptional idea. That said, double-check how each of these websites and payment systems works before committing yourself to them. 
For even more, check out these 15 beginner-friendly ways to make money online.